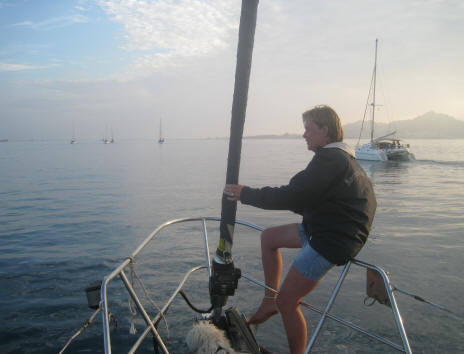 Astrid.......and the rest of the convoy entering Aden. The landing place at Steamer Point.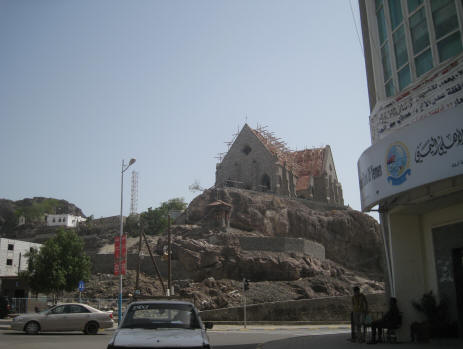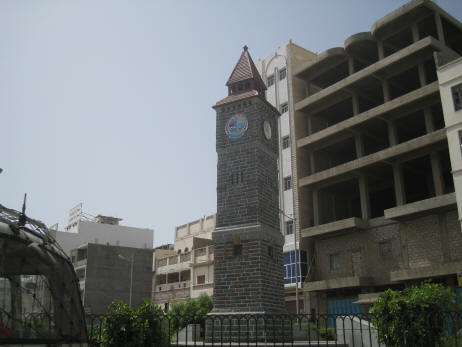 Some views around Aden.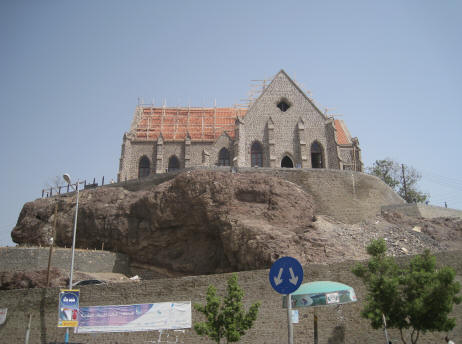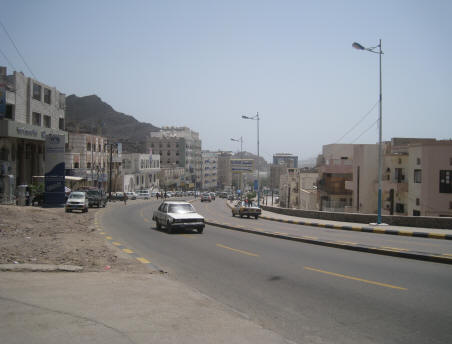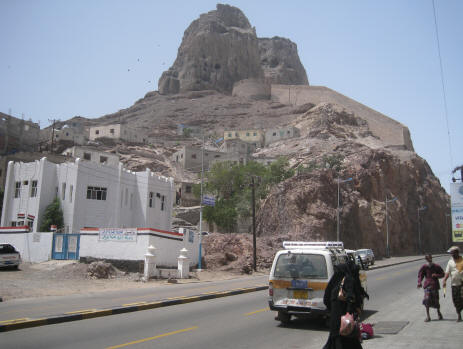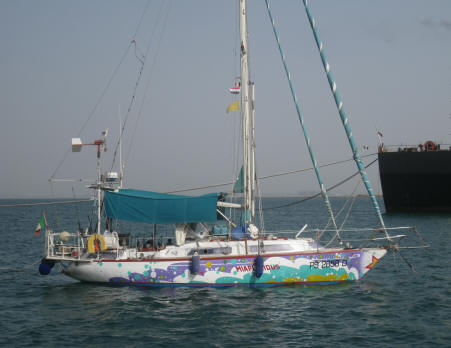 Some visiting boats like to be more colourful!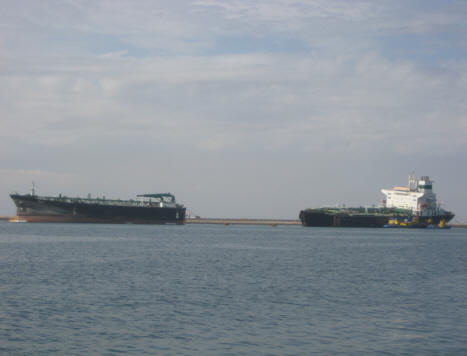 Little Ben. So....how did this ship arrive in Aden??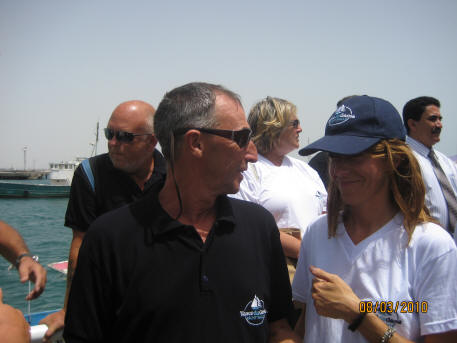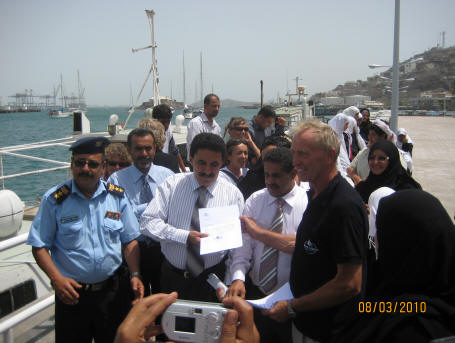 At the 'farewell to Aden' bash.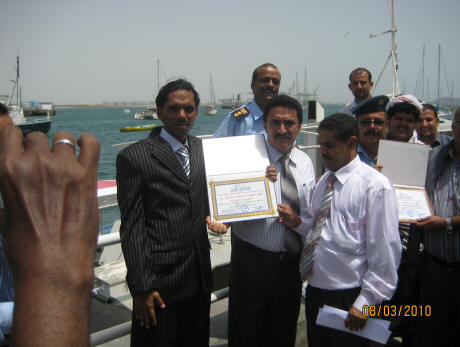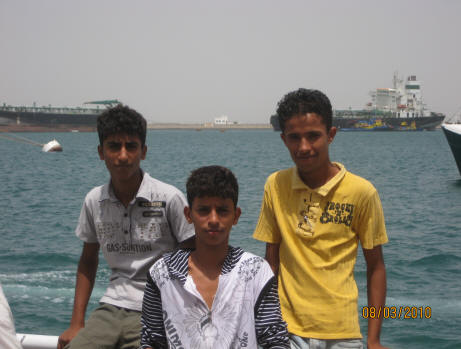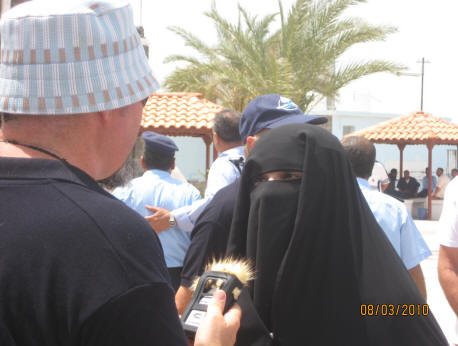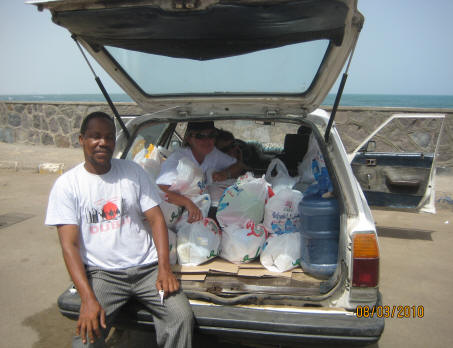 Jamie interviews local lady for his website podcasts. The final shop!!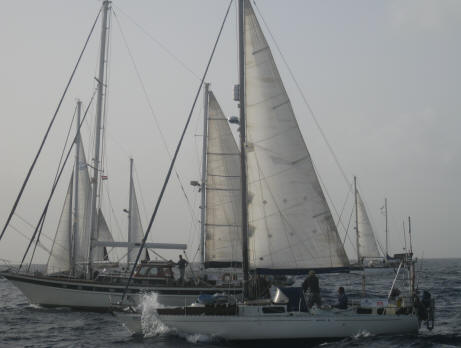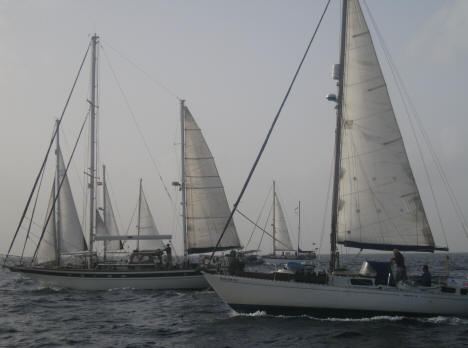 Leaving Aden in close convoy formation.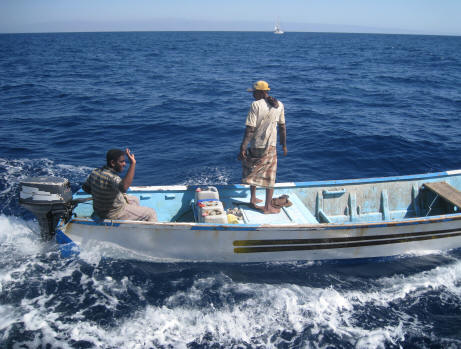 Pirates or fishermen??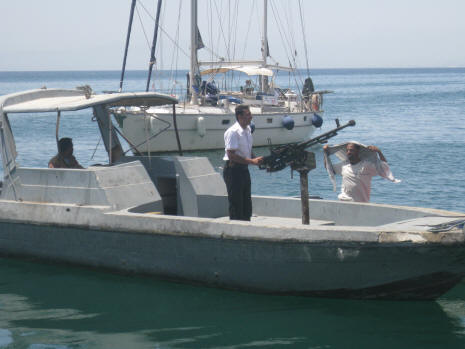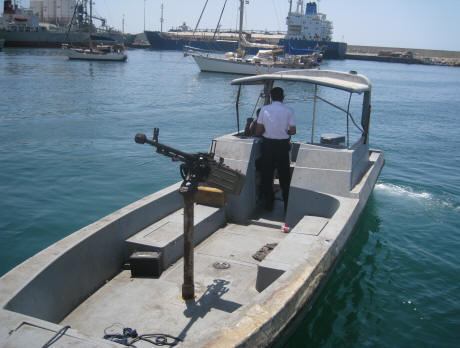 Pirate deterrent in Al Mukalla.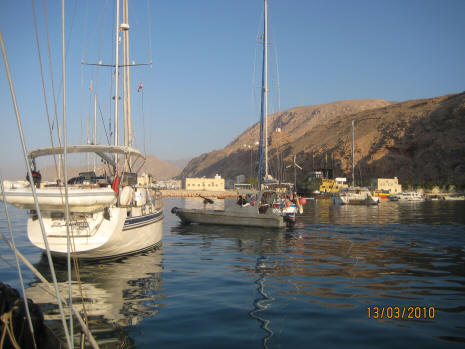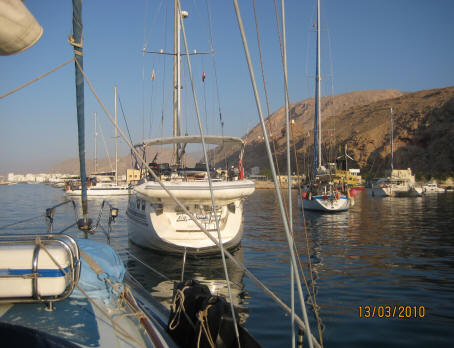 Al Mukalla - rally anchored in the small harbour.

Vasco da Gama Boats