The Global Site for Cruising Yachts.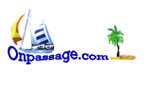 ---
Another global site for cruisers - full of useful information.
---
The story of Alex Whitworth and Pete Crozier, who describe themselves as 'Two old farts in a battered old boat' and which they lovingly refer to as 'The Bus Shelter'. In 2005, this pair completed the Sydney to Hobart Race, turned eastwards and sailed around Cape Horn, stopping in the Falklands (just to run a marathon) before sailing on to England in order to enter the Fastnet Race. Following this, they sailed for home around the Cape of Good Hope, through the Southern Ocean and entered the Sydney to Hobart Race - all in the space of 12 months. Now, that's what you call "messing about in boats".
April 2008 - he's at it again!! For Alex's latest adventure, see www.berrimilla.com/tng
---
Yachting forums - find the answers to your problems, ask advice, sell your boat, buy a new boat!
---
---
Other cruiser's websites:
www.freewebs.com/yachtnocturne
Web blog of my friends Darren and Vicki, who previously sailed and lost 'Sentito' (my log - November 2006) and are now sailing their 'new' boat 'Nocturne'.
---
Friends, Jamie and Liz's site aboard Esper (founder members and webmasters of the people's navy site).
also see www.followtheboat.com/porthole the newspaper of liveboards in Marmaris Yacht Marine
---
Fellow cruisers Bob and Liz Buxton aboard their Warrior 35 'Yanina of Bosham'
Bob, (writing as Bob Cooper) is the author of On the nose - a humorous look at life onboard a Warrior in the Med.
---
The voyage of the yacht "Northern Magic"
The story of a couple and their young children who, with little sailing experience, left Canada to sail around the world. It is a must read for sailors and non-sailors alike, but be warned......have a box of tissues close to hand!
---
Iain, my "Australian Scotsman" friend onboard 'Scot Free III' and his journey from Australia to Scotland.
---
---
---
---
FREE CLIPART - the source of many of the animated clipart images used on this site.
Try them for yourselves at www.aaa-clipart.com
ANIMATED FLAGS used on this site mostly from www.3dflags.com
---