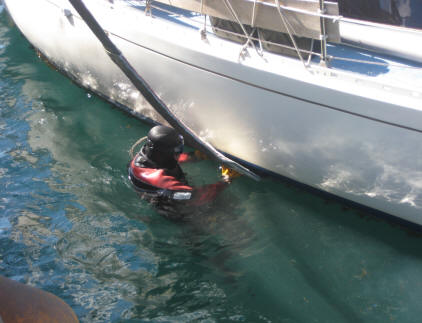 14/03/08 - Ready for lift out on the small hoist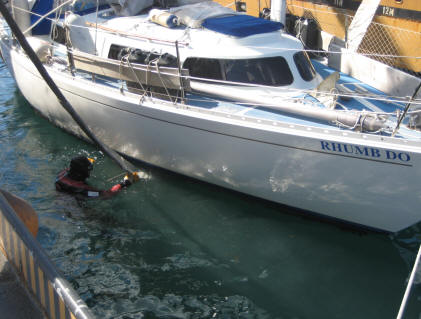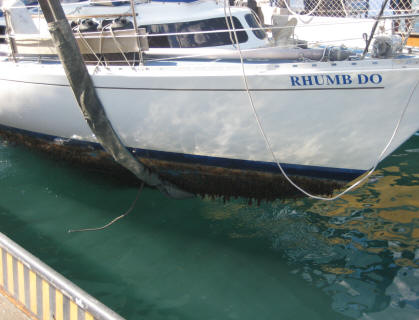 Divers check the slings prior to lift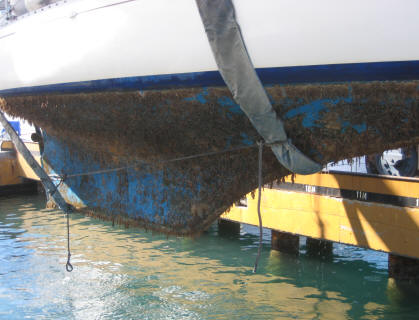 Up she comes!
The underwater garden - cultivated here in Marmaris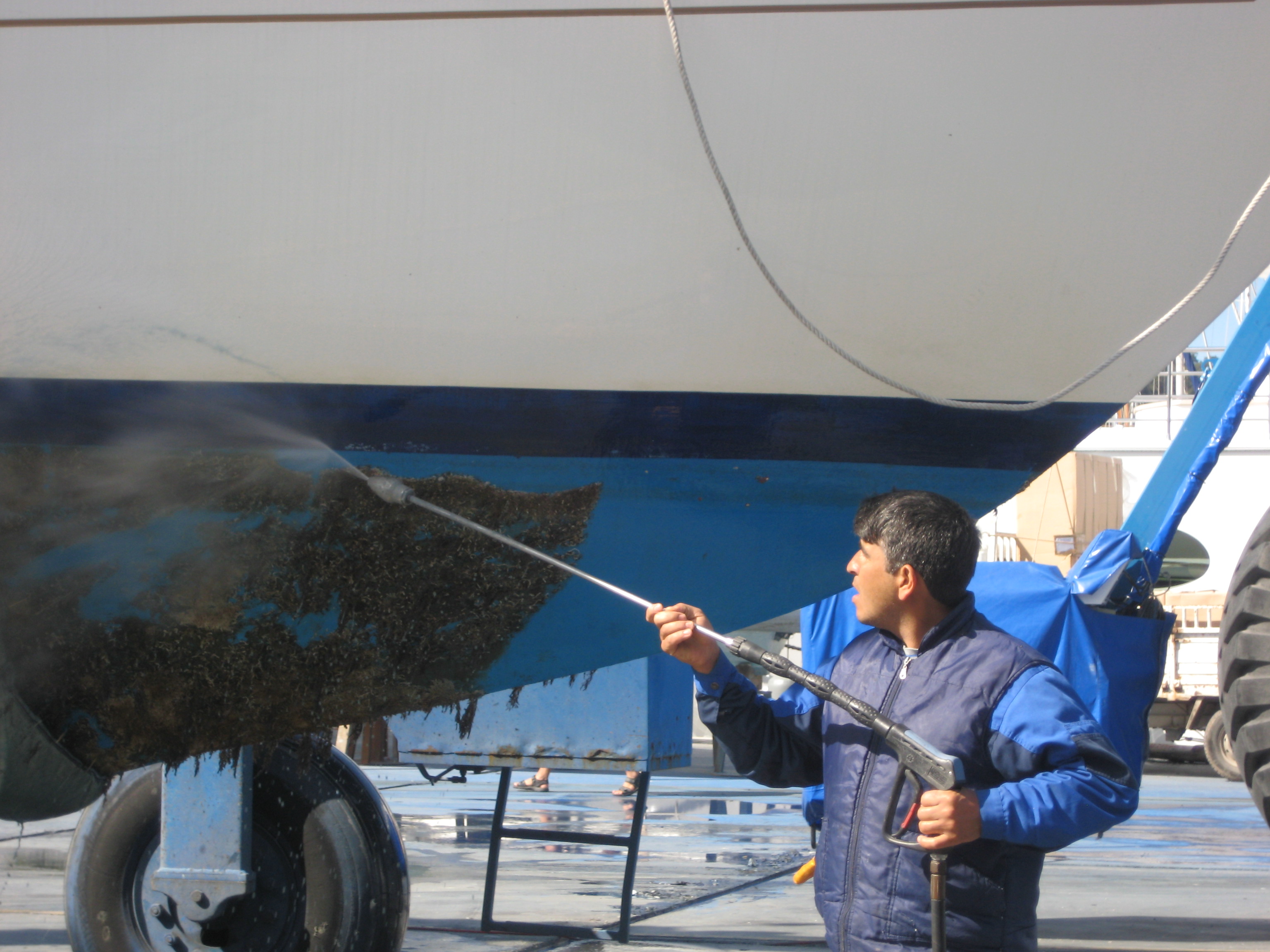 The initial powerwash gets rid of most growth and barnacles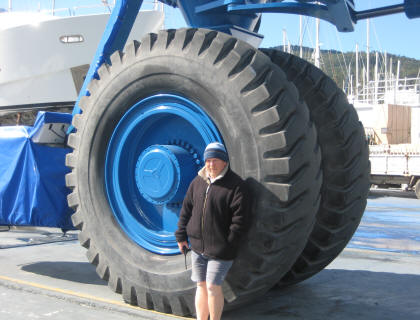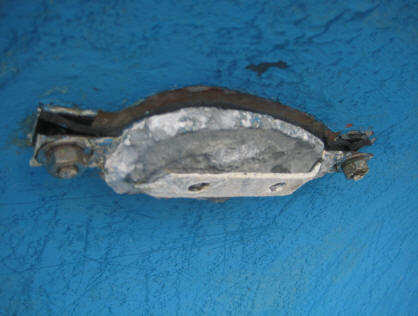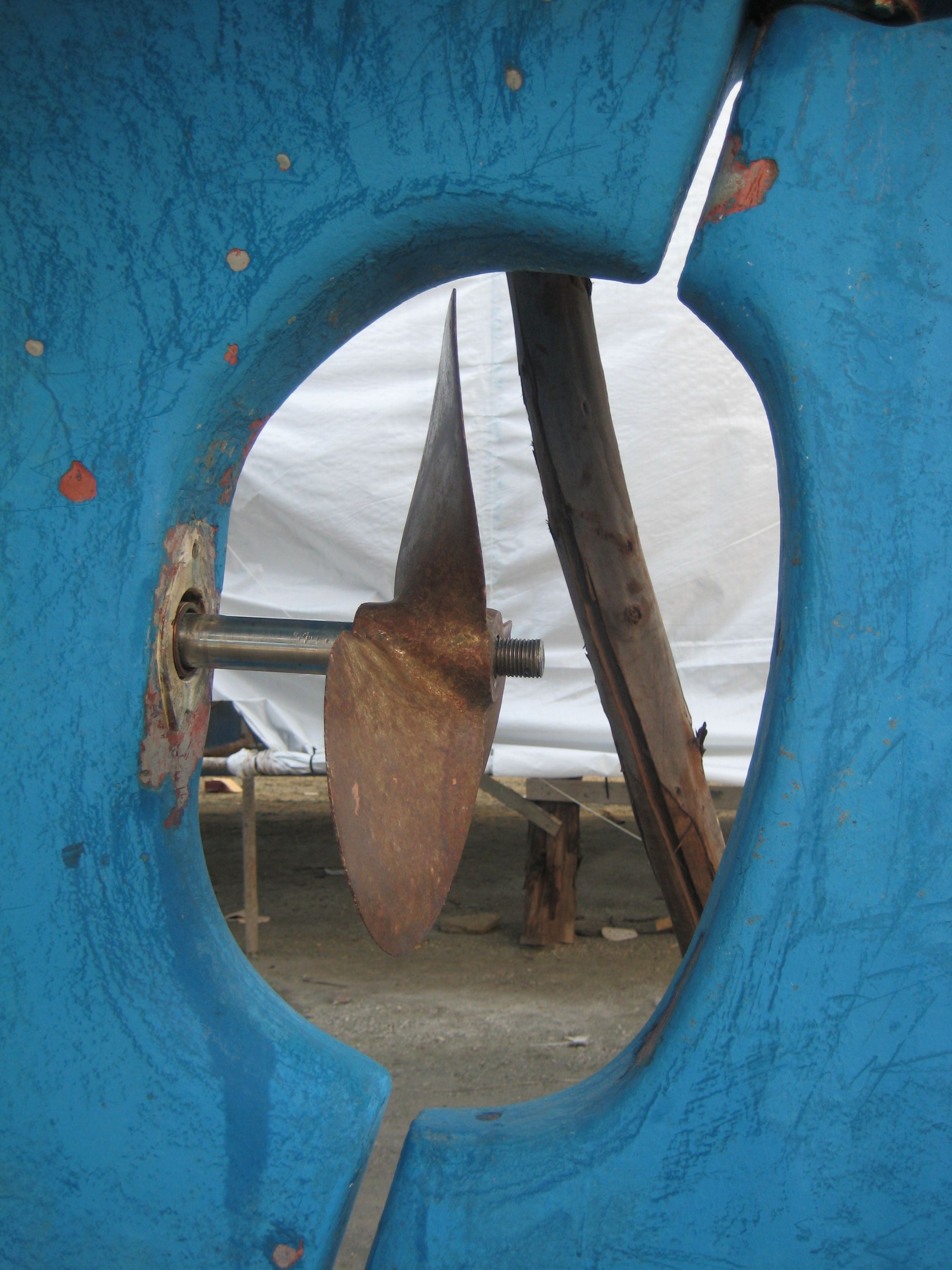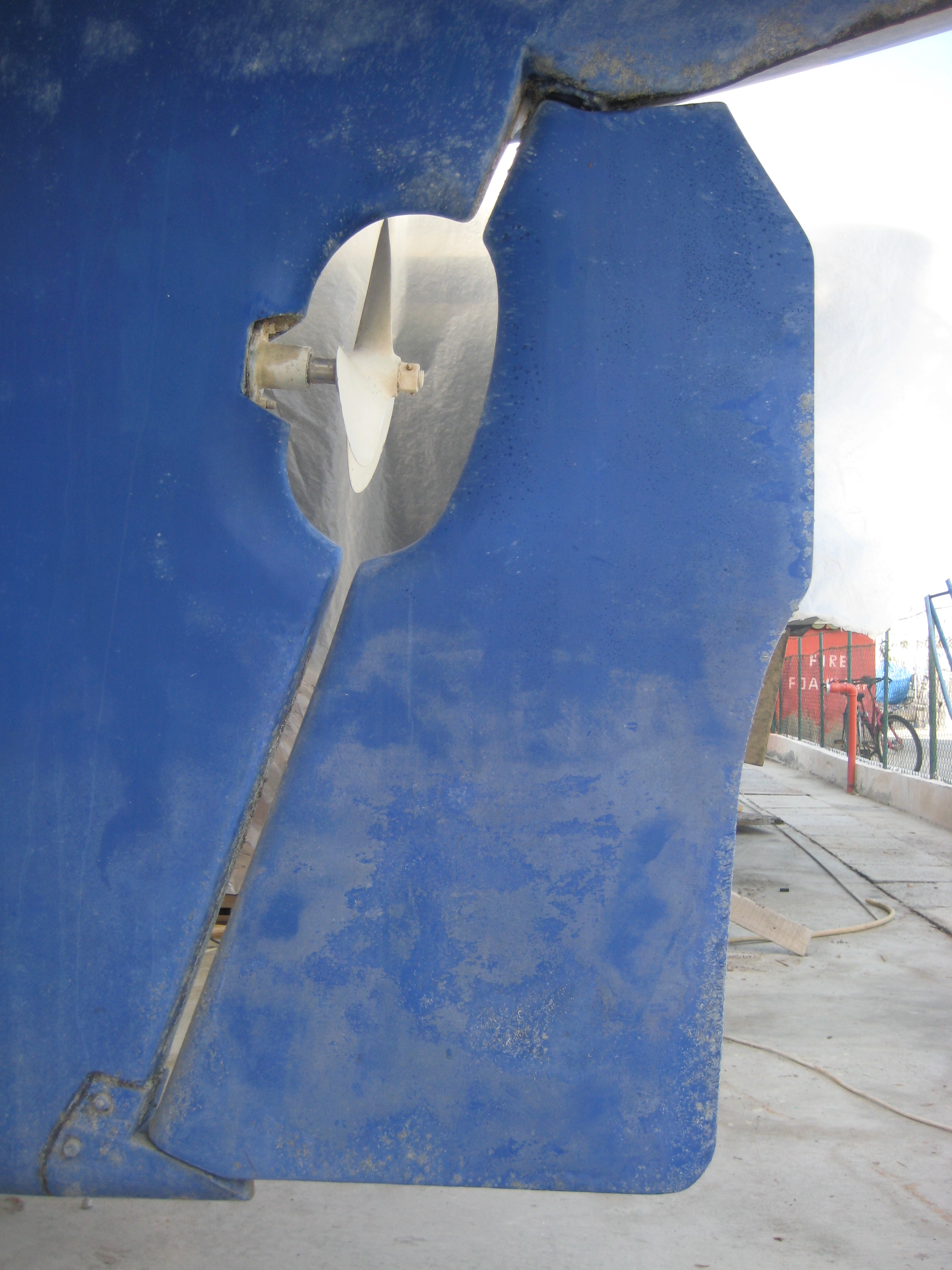 Roger watches from the wheel of the 'larger' hoist
All that remains of the sacrificial anode
Comparisons between Rhumb Do and Blackfoot Warrior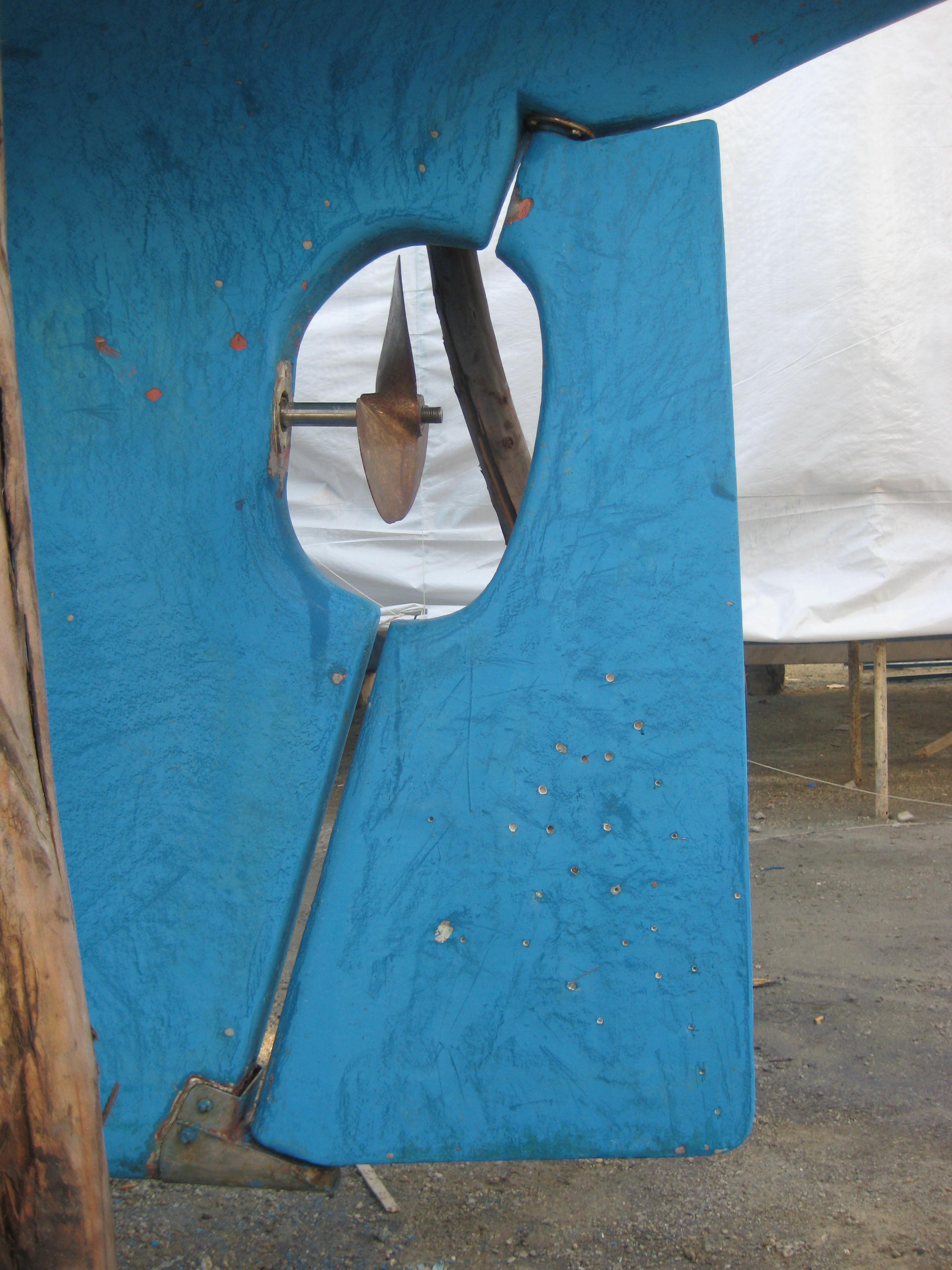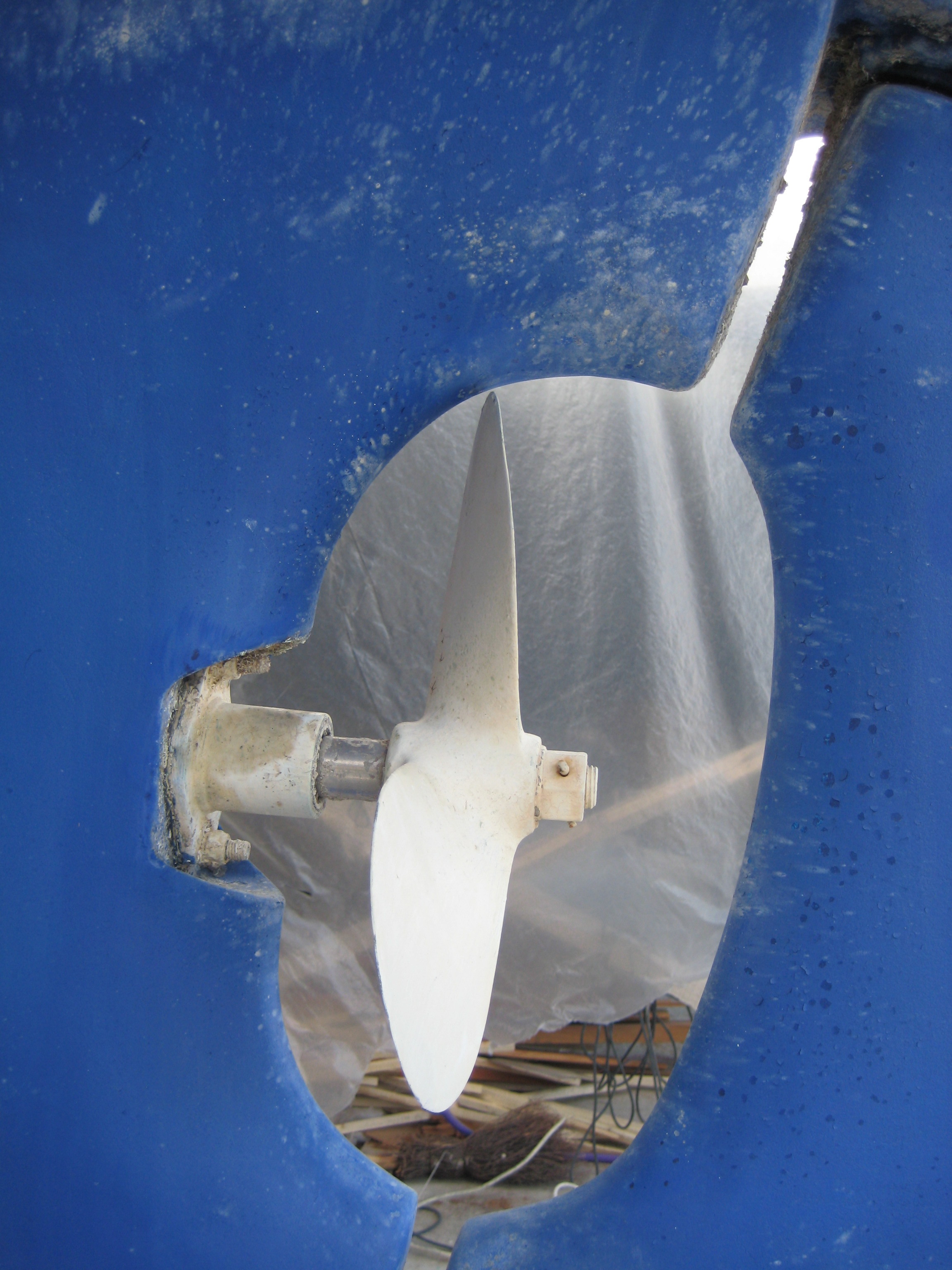 Rhumb Do - cutlass bearing removed
Blackfoot Warrior - recessed bearing, smaller prop
Rhumb Do
Blackfoot Warrior
Different rudder shape - BW has added area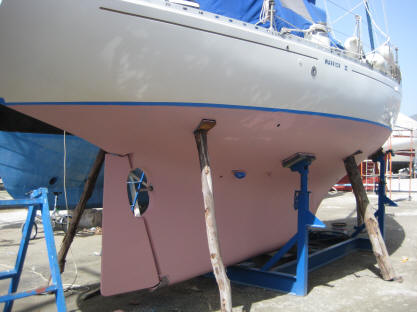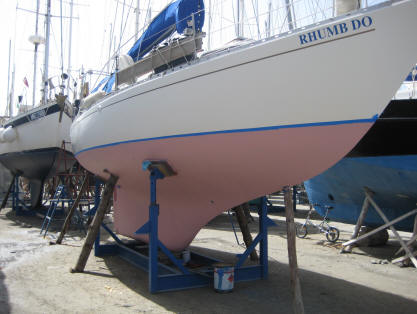 24/03/08 - "Pink bottomed girls, they make the rocking world go round"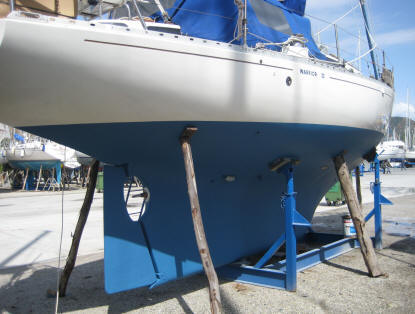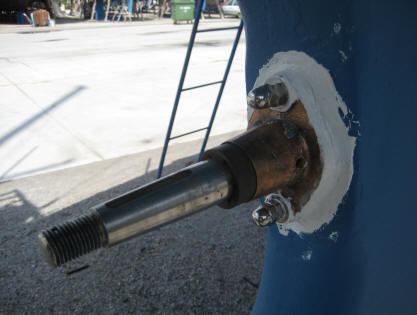 Cutless bearing replaced.....but where's my prop?
Ah....there it is!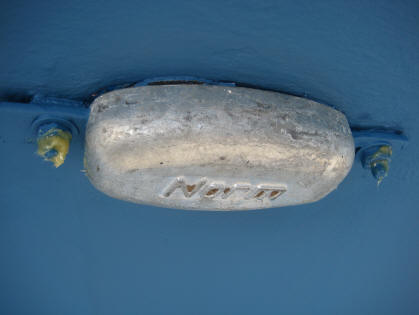 29/03/08 - All blue again!
New sacrificial anode.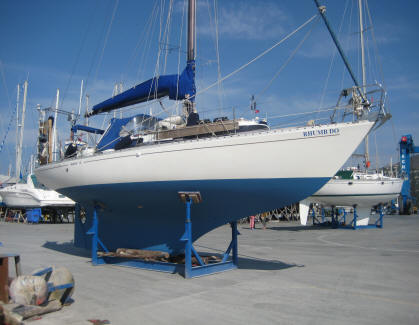 Towed onto the 'runway' and now awaiting my place on the hoist for re-launching