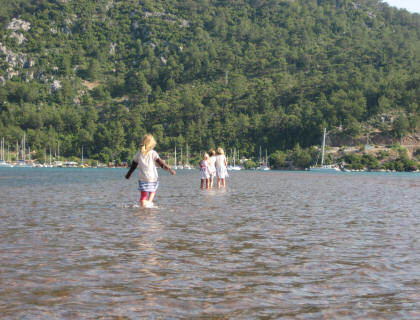 04/06/08 - Keci Buku
The youngsters wade along the sandbar into the bay.
Astrid 'walks on water' from Kizkumu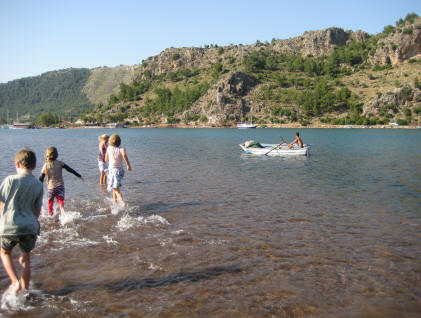 Aiden, Caitriona, Jordan and Leah - all very wet!
The ankle-biters heading back to Kizkumu.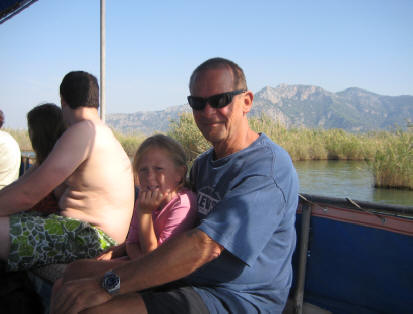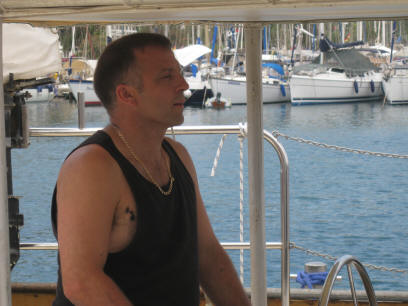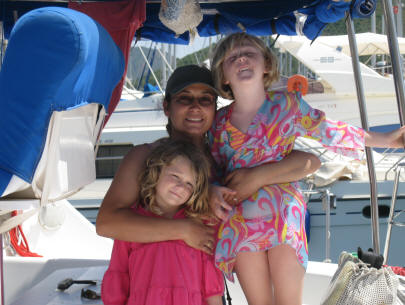 Aysel (Quest), Leah and Caitriona onboard Nisroc
George (Cowrie) and Leah on Storm Dodger
06/06/08 - Readying Zachariah for her first outing.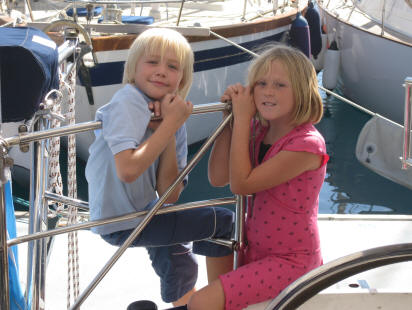 06/06/08 - Paul on the helm of Zachariah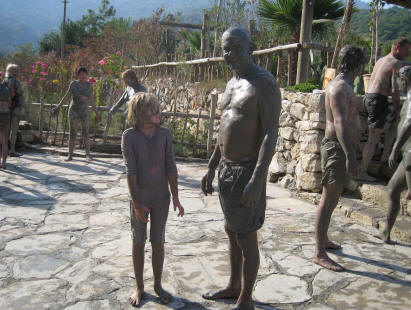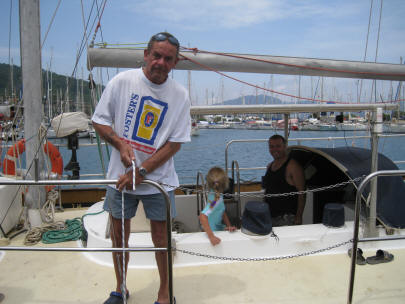 18/10/08 - Leah and me in the Dalyan delta
18/10/08 - at the mud baths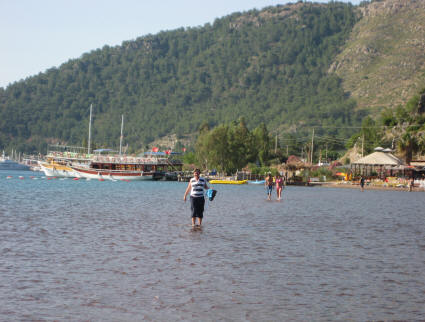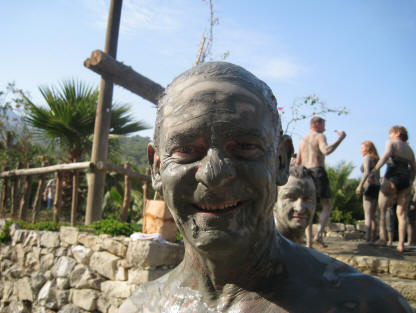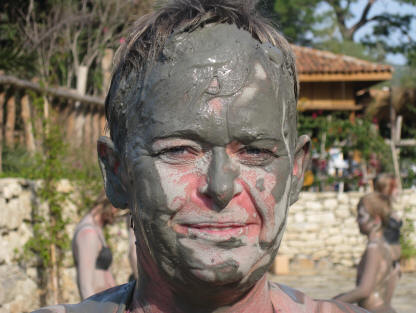 18/10/08 - The new L'Oreal mud pack is tried by Astrid and myself!