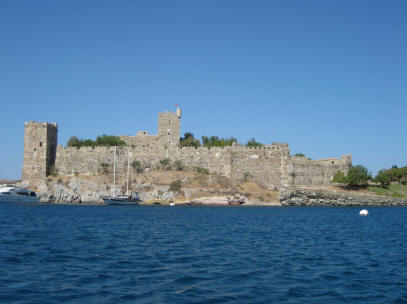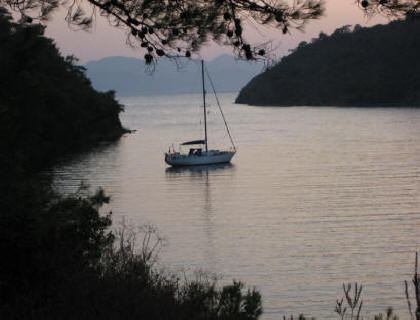 Anchored in the shelter of St Peter's Castle, Bodrum. 25/08/07
Kormen.......you don't get closer to the restaurant than this!
Dusk....and Rhumb Do at anchor in Amazon Creek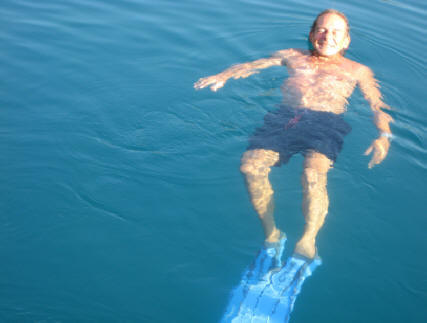 Check out the new flippers in Amazon Creek.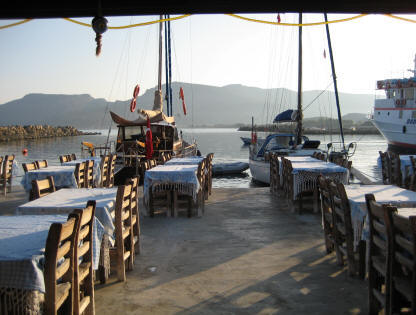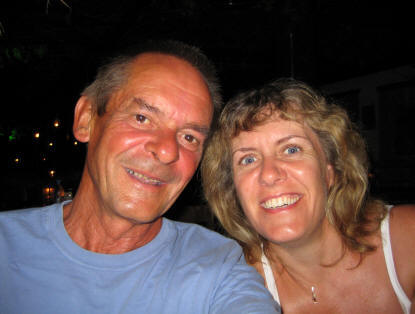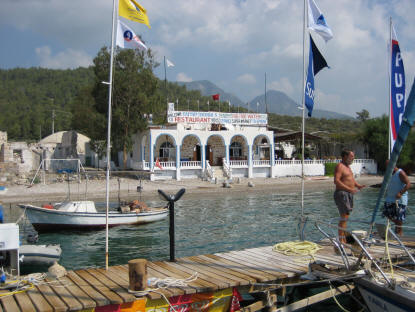 Captain Ibrahim's at Çökertme.
Angie and me - Amazon Creek campsite restaurant.
Angie back onboard after her swim from the beach at Bitez.
Angie....Cokertme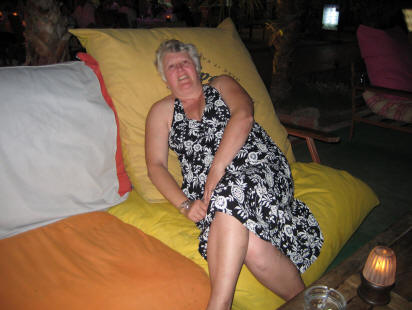 Hair has curled in the sun....and the tan has improved!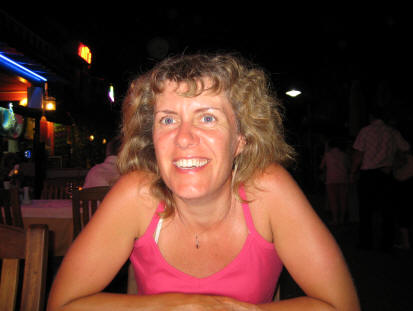 Ann begins the 'chill out' phase on Bitez beach.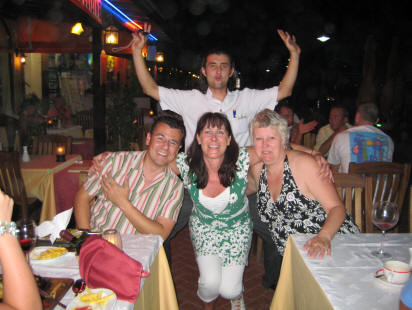 This'll be Greek territory then? (Kos)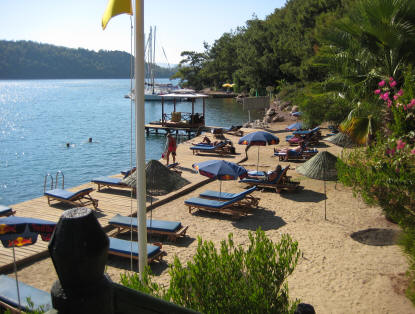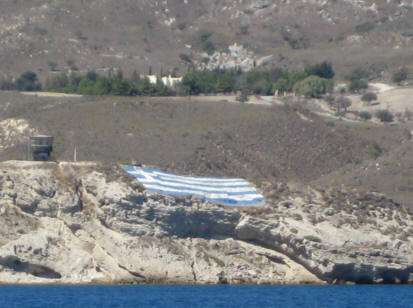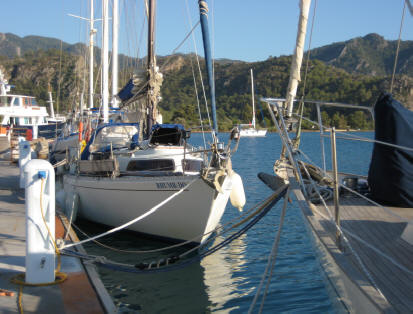 Birthday Party underway!!
Marti Marina beach.....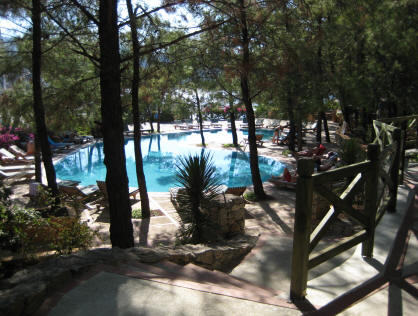 Marti Marina, Keci Buku - 1st time alongside since Italy.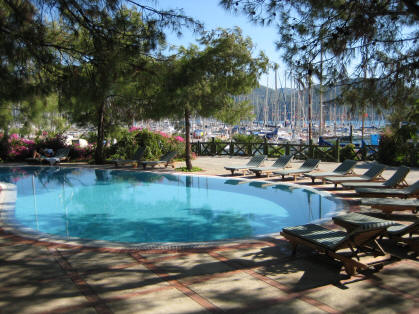 ......and the pool area of the marina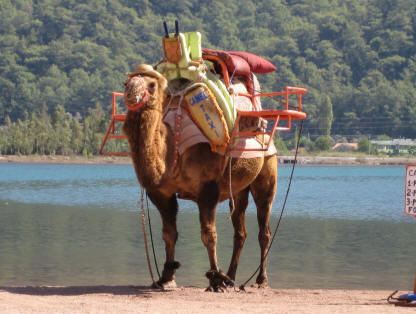 ........local weather forecast
Keci Buku local taxi and.......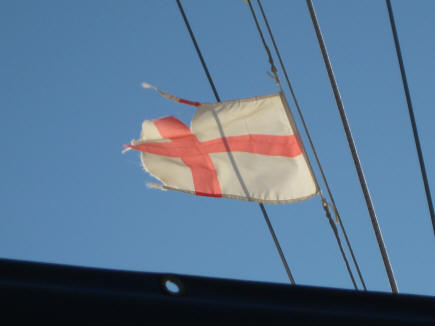 My tattered Cross of St George at the port spreader - flown from Corfu to Marmaris. The Red Ensign at the stern is the fifth since leaving Gillingham and is in a similar condition.
Perched on the after cabin hatch, steering from Rhodes to Marmaris on the last leg of the journey!