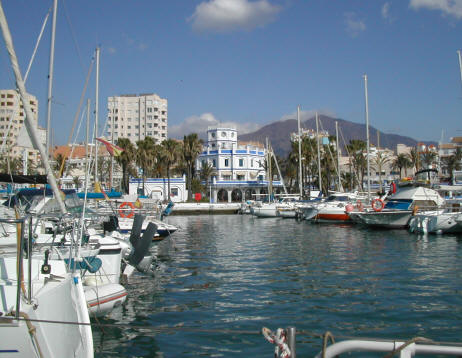 The blue and white "wedding cake" Torre de Control in Estepona Marina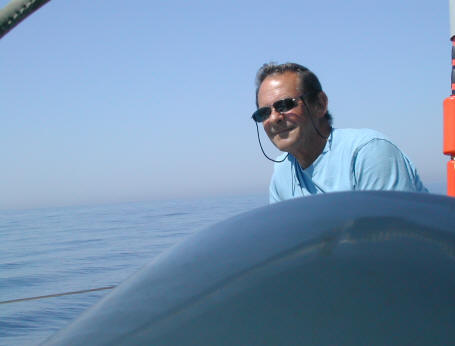 Smooth seas on leaving Estepona
The sun sets over Malaga as we sail eastwards
Leaving Almerimar, with the snow capped Sierra's in the distant background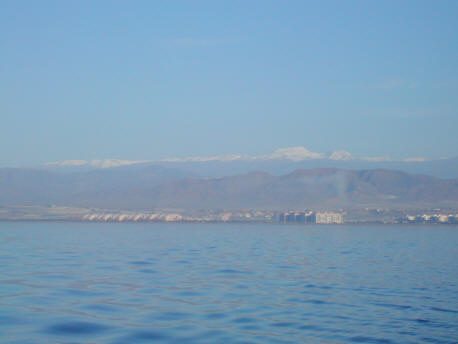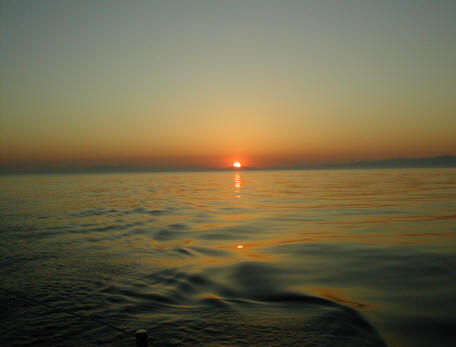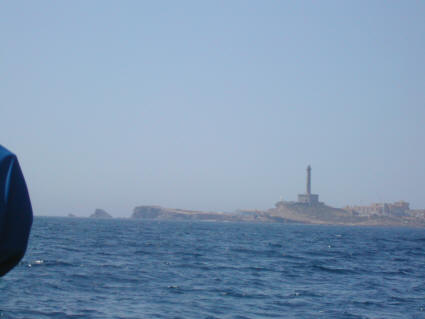 Rounding Cabo de Palos, to head north-east for Ibiza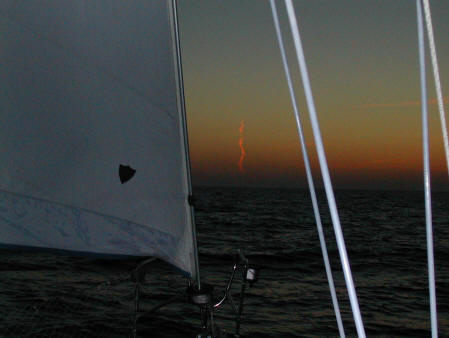 Dawn........and navigation is a doddle when God points a finger, showing the way to Ibiza............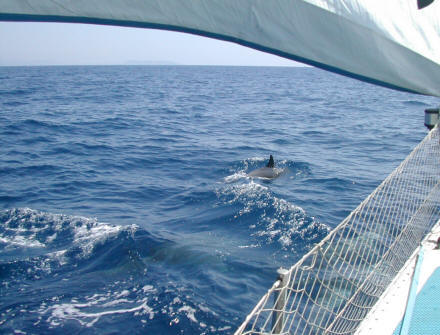 ...........and the dolphins show the way through the shallow bits!!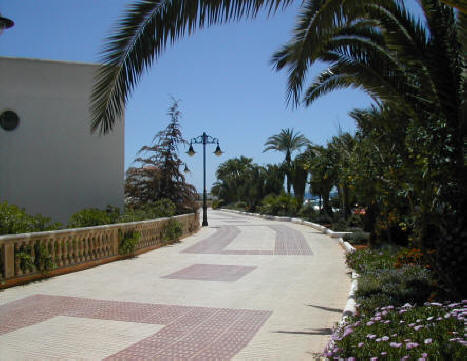 The pathway from Santa Eulalia Marina - much prettier than Gillingham's approach road!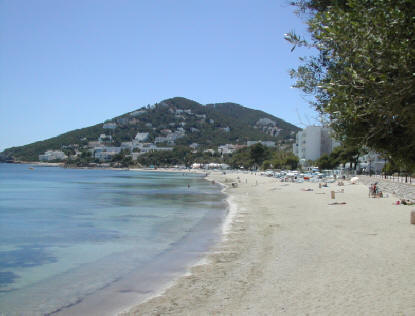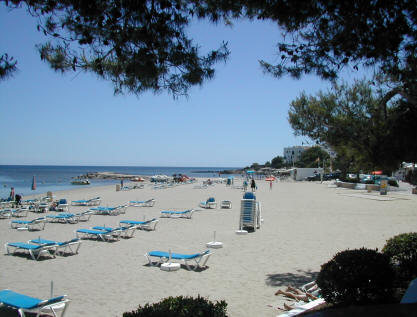 The beach at Santa Eulalia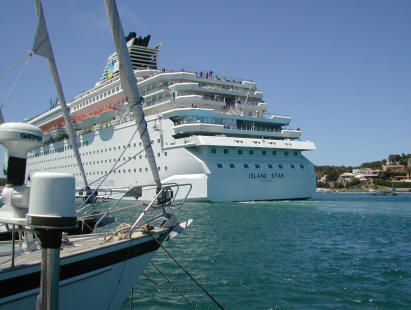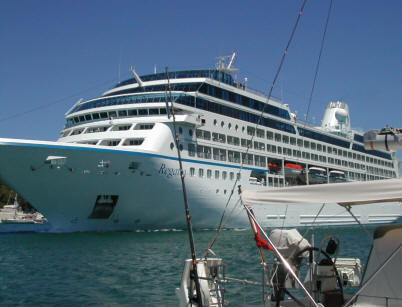 The cruise ships pass very close to my stern in Mahon.........
.............some more appealing than others!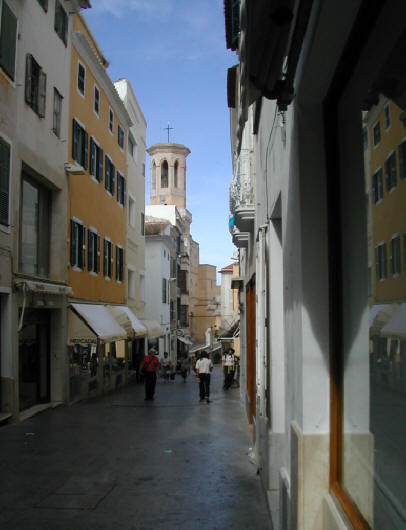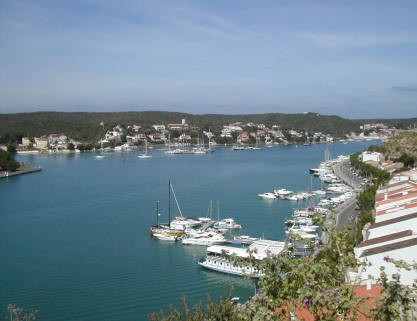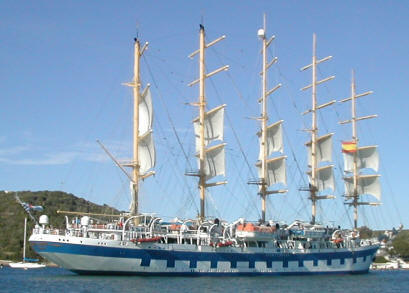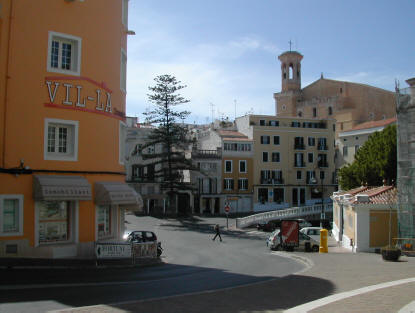 a view of part of Mahon Harbour from above the cruise ship terminal
another part of the city, with the Church of Santa Maria
this is actually the tourist shopping area of Mahon - but it was Saturday and siesta time!