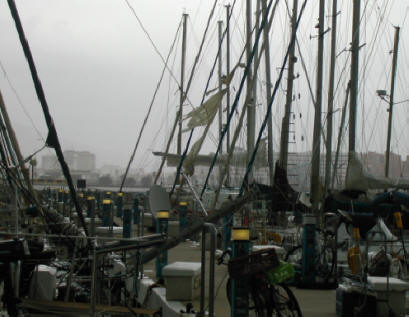 Above - two sailing school boats with shredded genoa's. There were many more like this.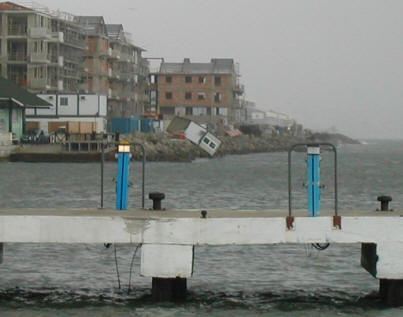 This portacabin was originally on top of the two on the left.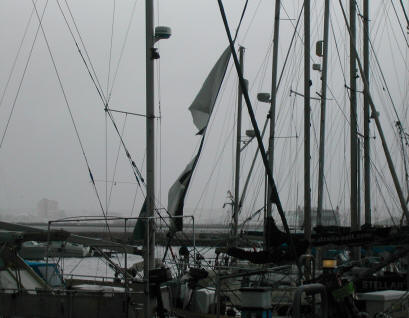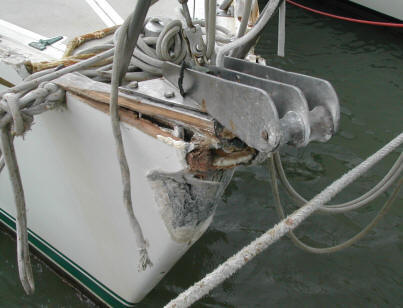 The damage to "Bamboo" bow.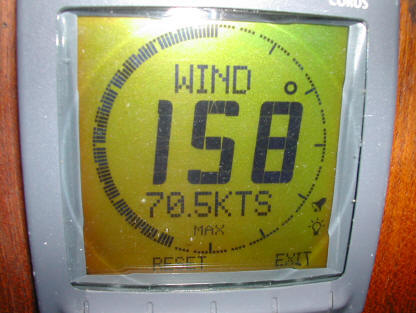 My windspeed indicator!
Jim's boat, "Grehan"...two along from me and on the other side
of "Bamboo" suffered the same fate as mine....a caved in pulpit.
Staying here too long leads to severe damage!!