Saint Katherine's Monastery located in the mountainous South Sinai Desert, where Moses received the Ten Commandments.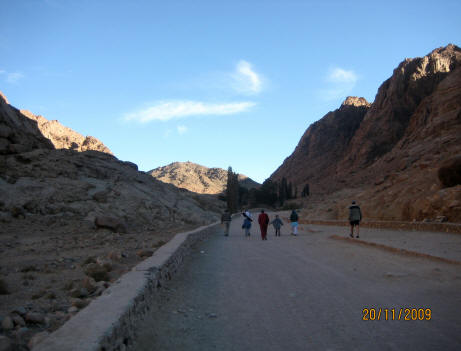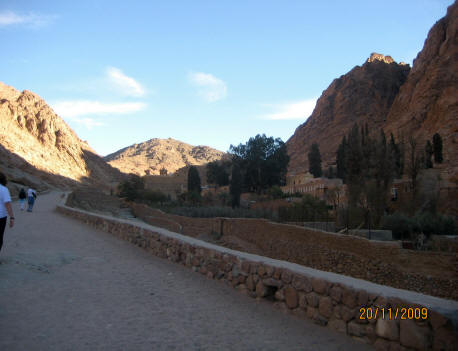 The walk from the mini-bus to the monastery. Mount Sinai lies over the mountain to the right.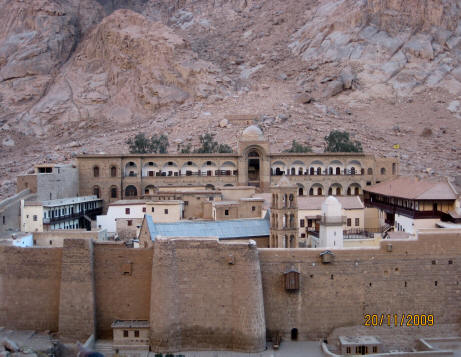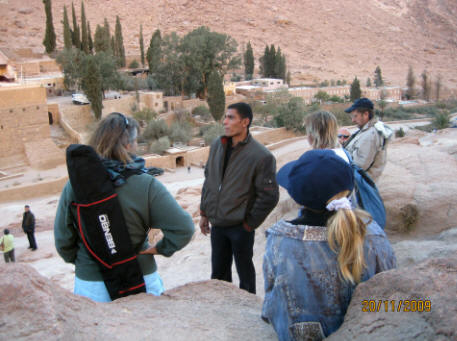 Saint Katherine's Monastery. Amin, our self appointed guide.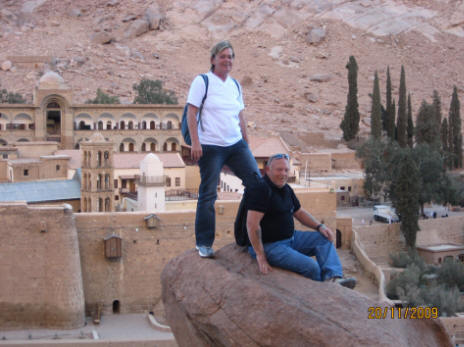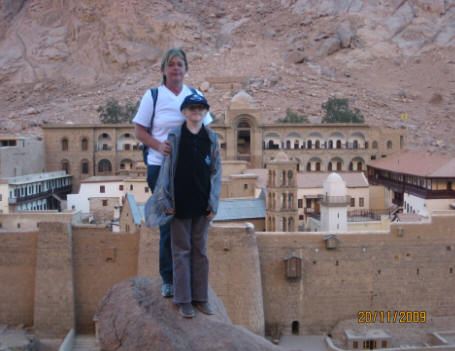 Storm Dodger's crew await their commandments!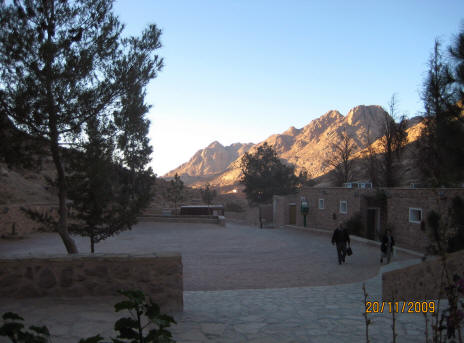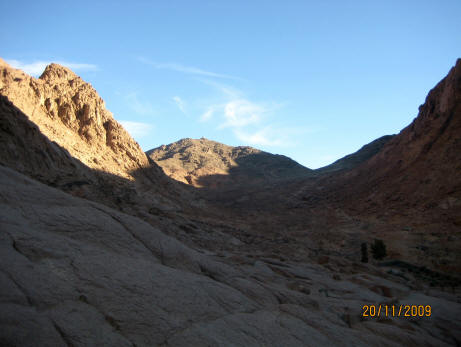 Monastery courtyard. The route Moses would have taken?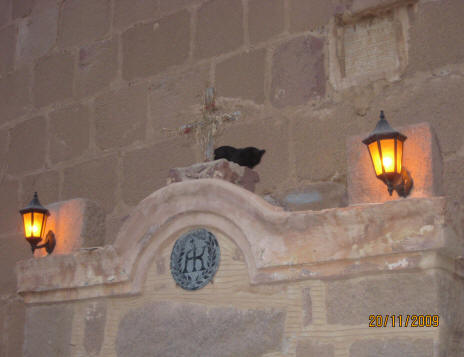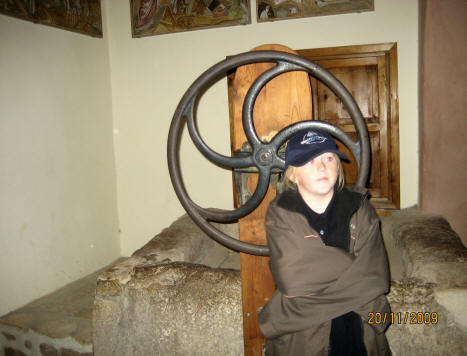 Black cat behind the entrance door cross. Omen? Leah beside Moses Well.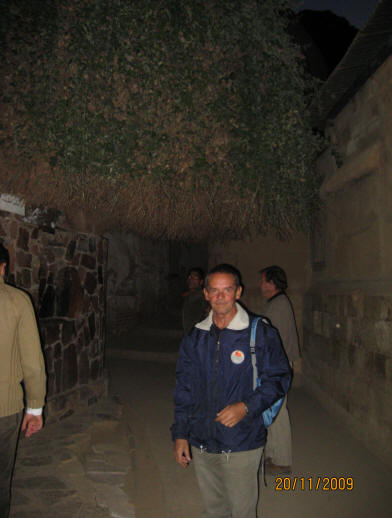 The church within the courtyard. Under the 'burning bush.'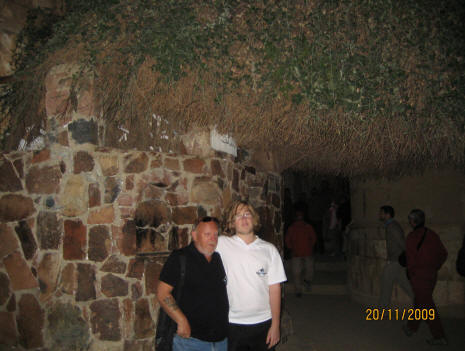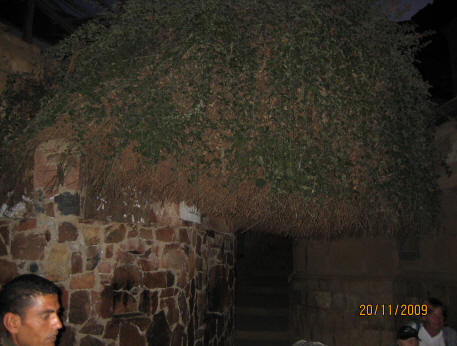 Roger and Jordan The bush is claimed to be a descendent of the original bush and allegedly will not grow anywhere else in Egypt.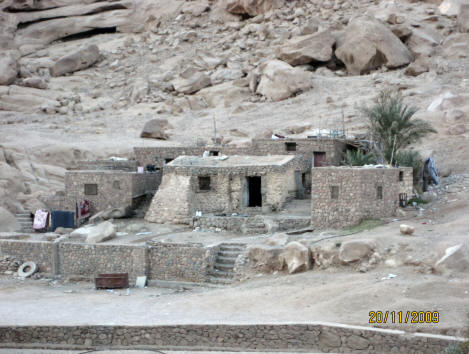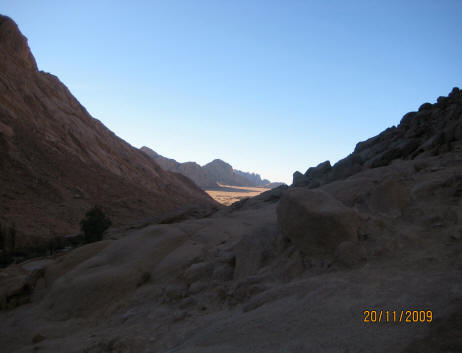 Housing outside the monastery. The view back down the valley to the desert plains.