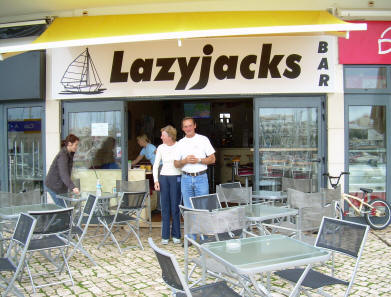 Favourite 'watering hole' in Lagos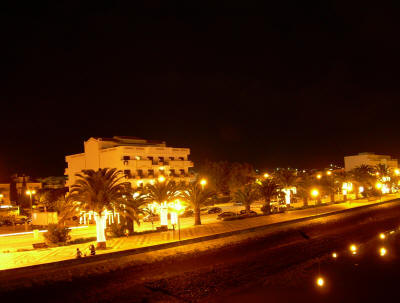 Lagos by night - palms lit for Xmas.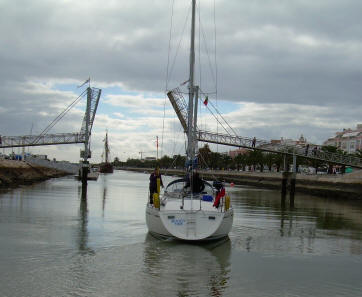 The bridge lifts to allow "Moody Time" out of Lagos ahead of us.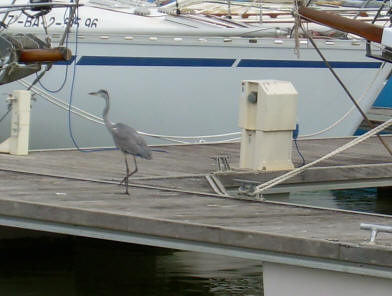 Like the 'Irish Bar', every marina has a resident heron! This one is in Lagos.
The beach at Vilamoura.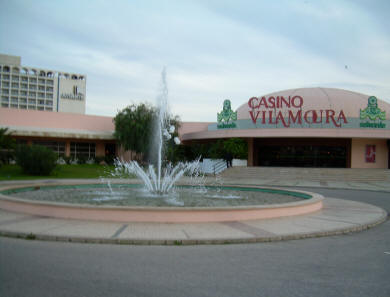 Self expanatory!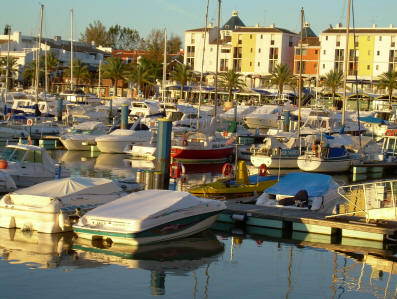 Vilamoura Marina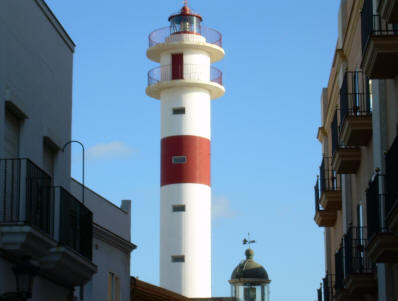 The 'new' light towers above the old at Rota.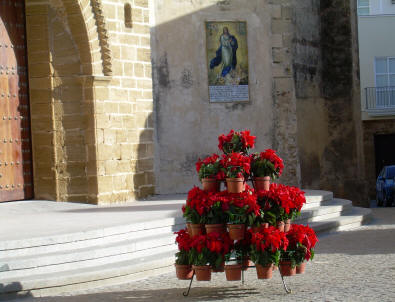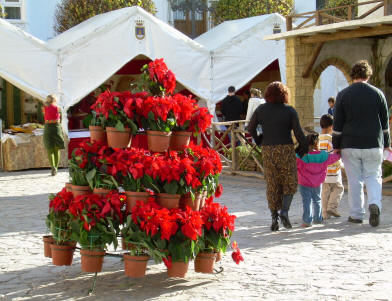 Christmas preparations in one of the squares of Rota.