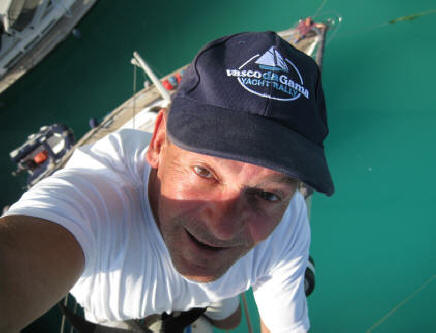 Me - at the top of Storm Dodger's mast, in Hurghada Marina.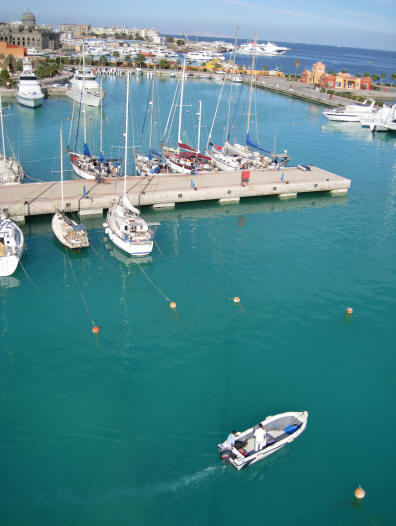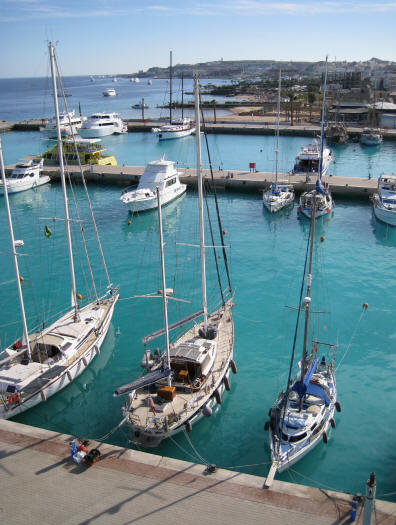 The views were good! eeyore and Rhumb Do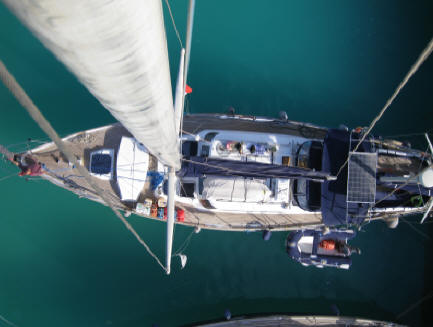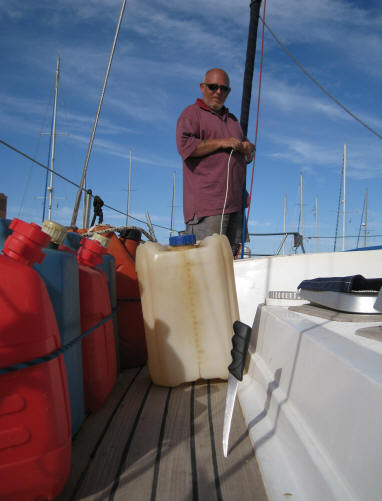 Storm Dodger from up top.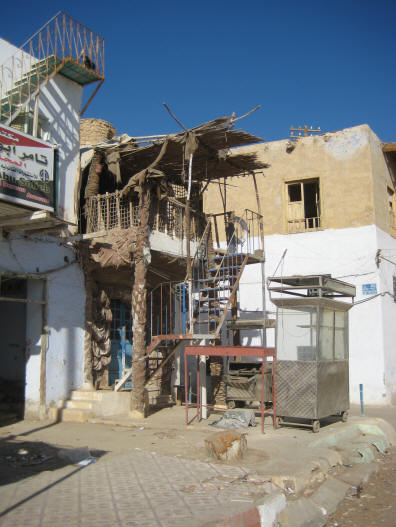 The offending knife dropped from on high, stuck in the deck!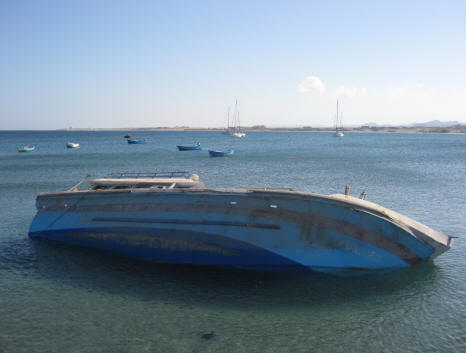 "Des' Res" in El Queseir. El Quseir anchorage.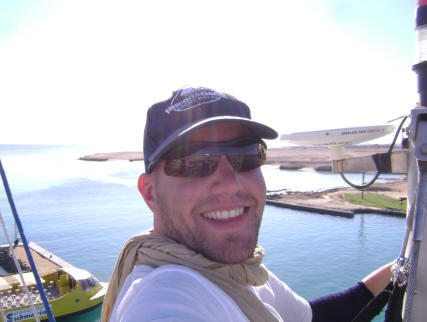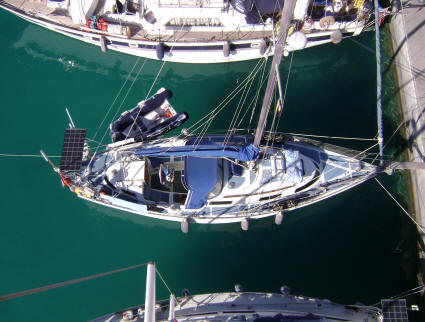 Robby at the top of Moody Time's mast. Rhumb Do from Moody Time masthead.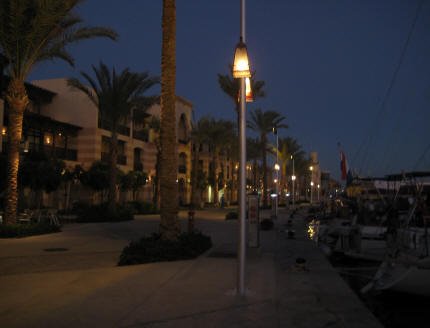 Early evening in Port Ghalib.