Inside the volcanic crater of Nisos Milos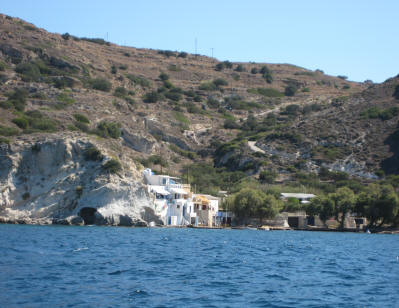 "Are you sure we haven't built on a flood plain?"
A waterside property in the crater of Nisos Milos.
The main entrance of Our Lady Ekatontapyliani in Paroikia, Nisos Paros.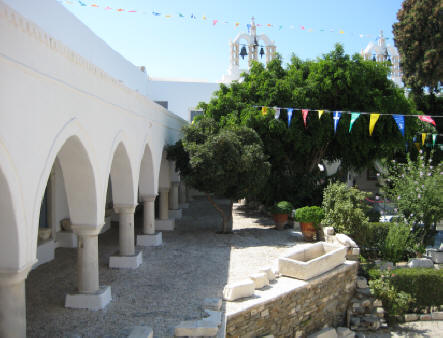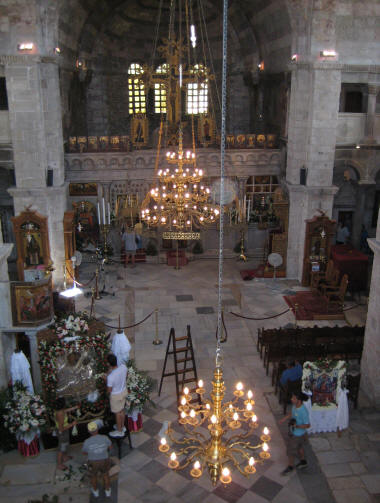 The inner courtyard - Our Lady Ekatontapyliani
Right....preparations for the feast day within the church.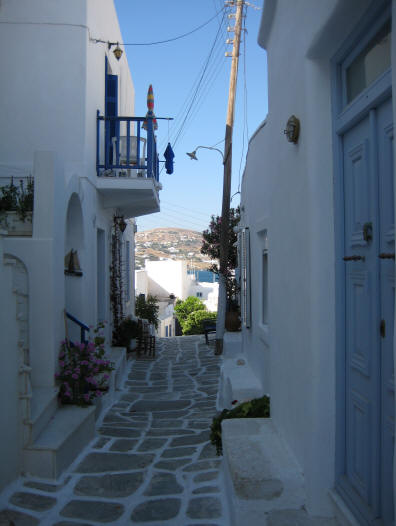 Four views of the alleyways in the old quarter of Paroikia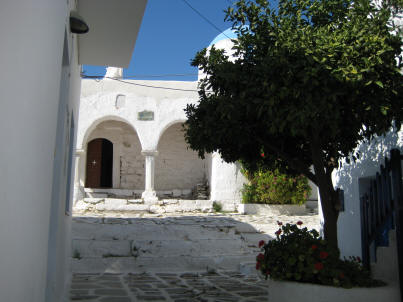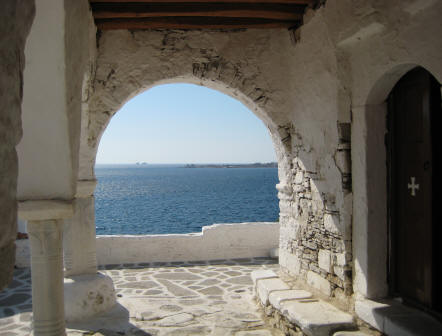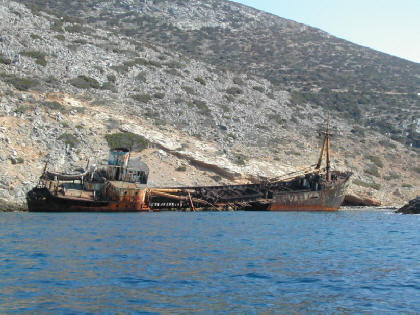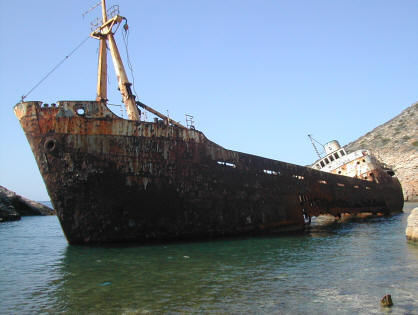 The wreck of the tramp steamer Olympia featured in the film "Le Grand Bleu", filmed on Nisos Amorgos.