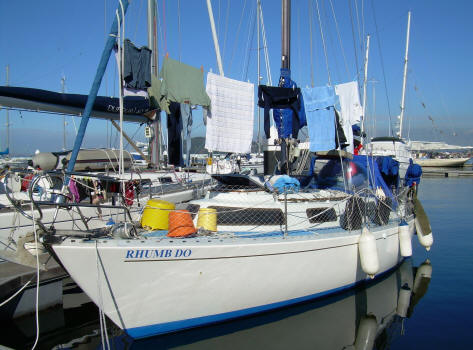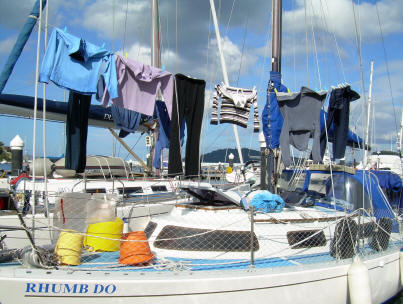 Drying out in Bayona!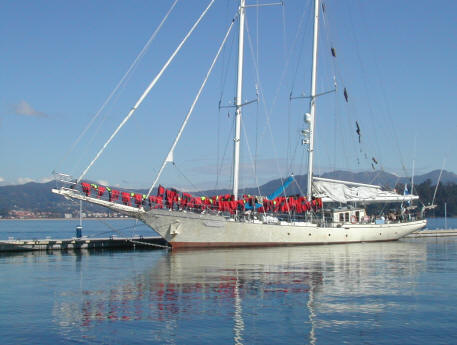 Even the Finns had to dry their oilskins on this lovely schooner - look at the number of suits.......big crew!!!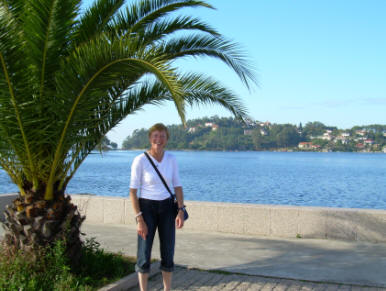 Strolling along to the next village
Diving to inspect propeller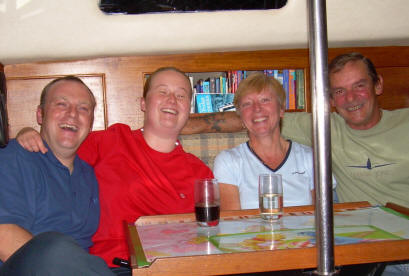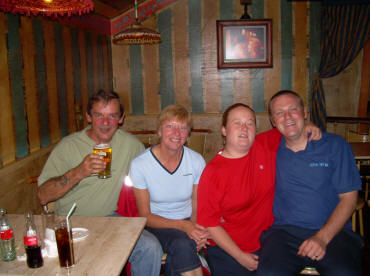 Vicki, Dee, Darren and Ian - our last night together onboard and in Bayona, 8th November 2006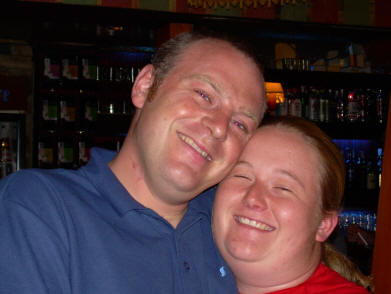 The shipwrecked pair - still smiling!