Some photographs of a holiday Ann and I shared on board a Feeling 39 bareboat charter yacht named "Frivole", out of Rodney Bay, St Lucia.
Top - Dinghy beached on Baradel Island for my birthday. "Frivole" anchored in centre of photo.

Below - Ann at the helm off St. Vincent.
Below - "Frivole" on passage from St. Vincent to St. Lucia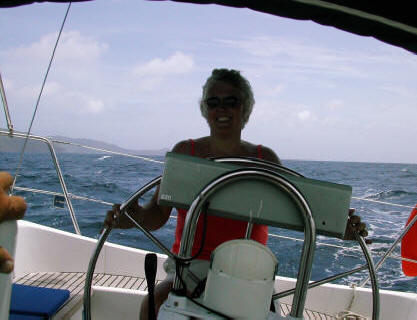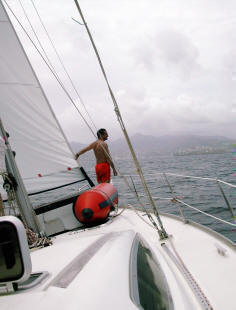 Left
- "I see no ships!"
Me at the pointy end.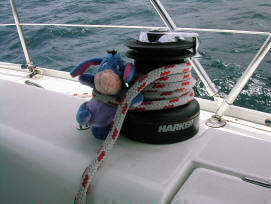 And Eeyore came too!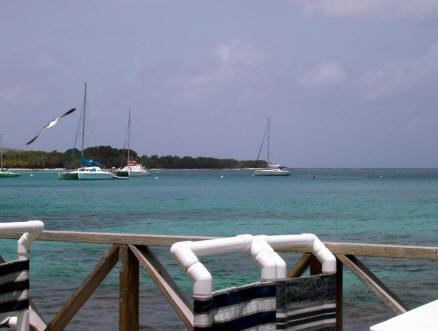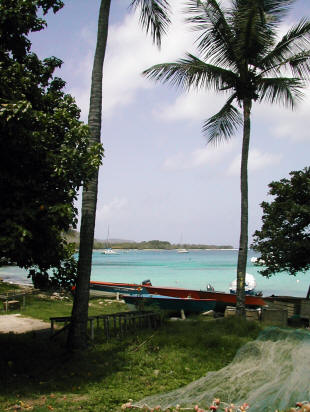 e
Above - Anchored off Basil's Bar, Mustique
Left - Admiralty Bay, Bequia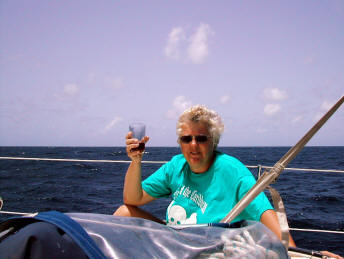 Left - Wallilabou Bay
Right - "Up Spirits!"
Below - A view over the blunt end.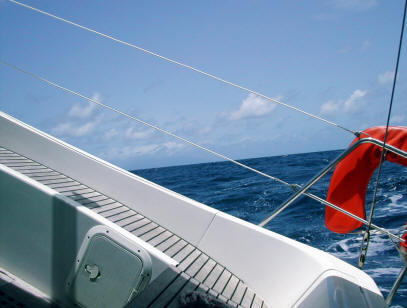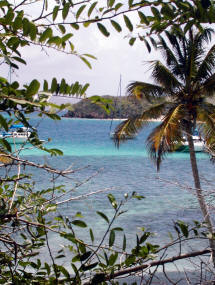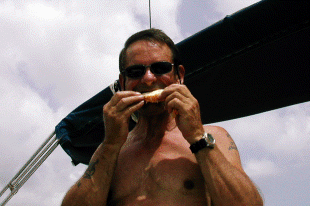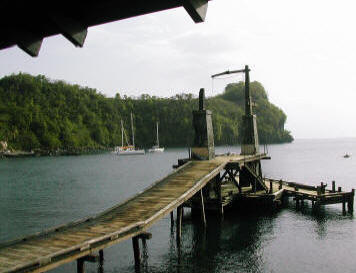 Above - Me...and fresh pineapple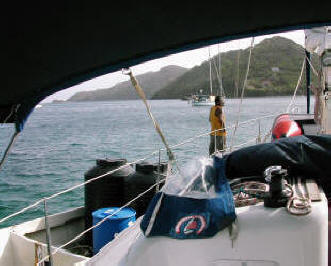 Left - Johnny Depp fans will recognise the setting for 'Pirates of the Caribbean' at Wallilabou Bay, St. Vincent
Right - Taking water onboard in Canouan
Above - Tobago Cays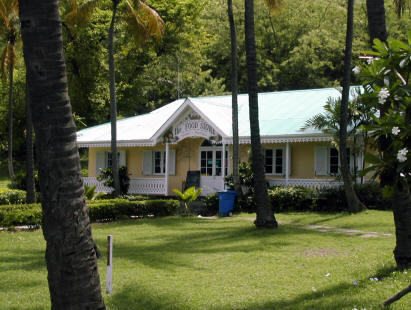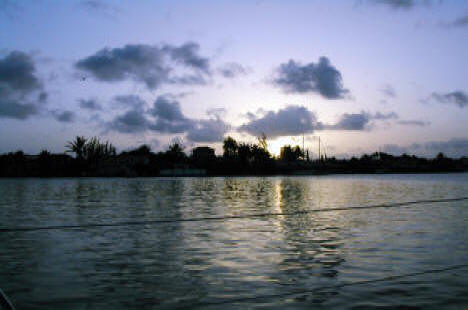 Above - End of another lovely day and waiting for the 'green flash'.
Above - The corner shop, Mustique. Not exactly Tesco's is it?